I ran across some surplus military antenna sections recently and decided to build a back yard HF
Vertical. Due to HOA rules this is a Winter only Antenna, it will come down when the snow melts and
becomes a portable antenna. These are MS116a "mast" sections and are made of 1/4" copper clad
steel tubing 39 inches long. They screw together using internal threading. Very strong.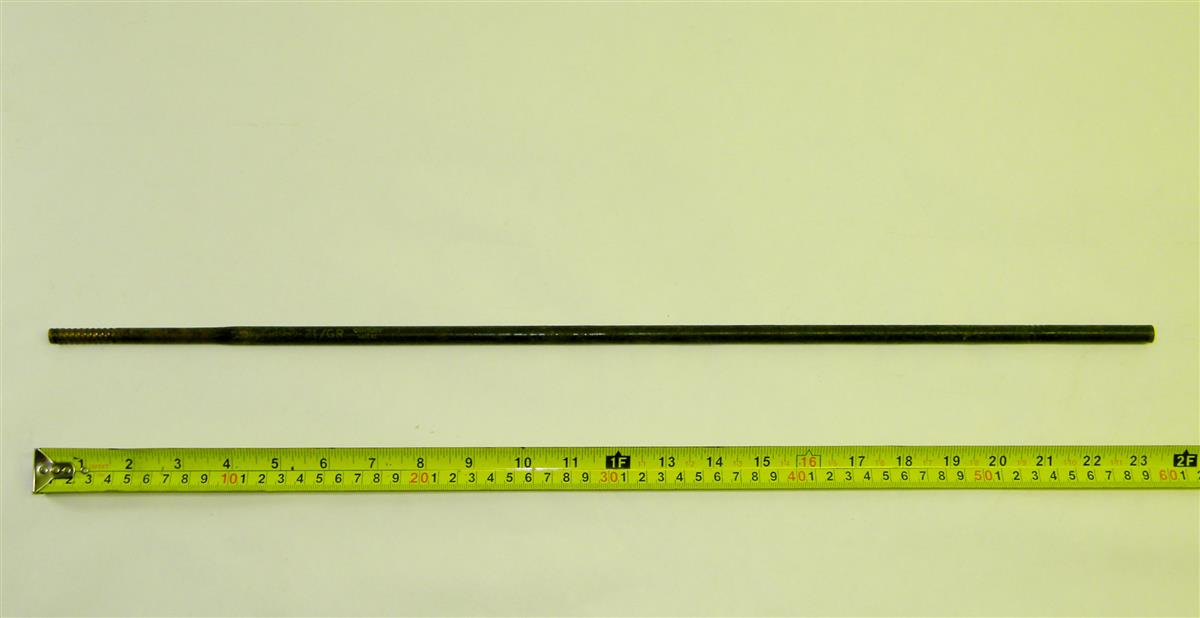 Normally these are used as part of a small portable antenna system consisting of a base with
1 MS116a (lowest) MS117a (middle) and MS118a (top) for an antenna about 10 feet tall.
So I built a simple base for it from conventional mobile antenna parts (5/8 inch parts).
Not having the original military base I just built the base as if I were going to attach a
regular 102" steel whip. But instaled of the whip I mounted the first MS116 section to the 5/8th
adaptor (one side is 5/8th treaded the other is an SO239). I used 7 sections not three. So the length is now
about 22.9 feet. Add to that one 3ft stinger at the top. Now its about 26 feet tall.
Base mount of the MS116a was done by using a 5/8th threaded bolt which I attached into
the bottom of the lowest section. Allowing it to simply screw on like the 102" whip did.
I attached RG8 Mini to it and tuned it in the shack. It worked! I could tune it from 80-10 meters
using my LDG 857 Tuner on the FT 857 radio.
I did note that on 75m it was not much of a radiator. But above 75 it did work better than expected.
I put it in the middle of a MayDay tree in the yard thats about 17 feet tall so as the sections are painted
OD Green they blend well.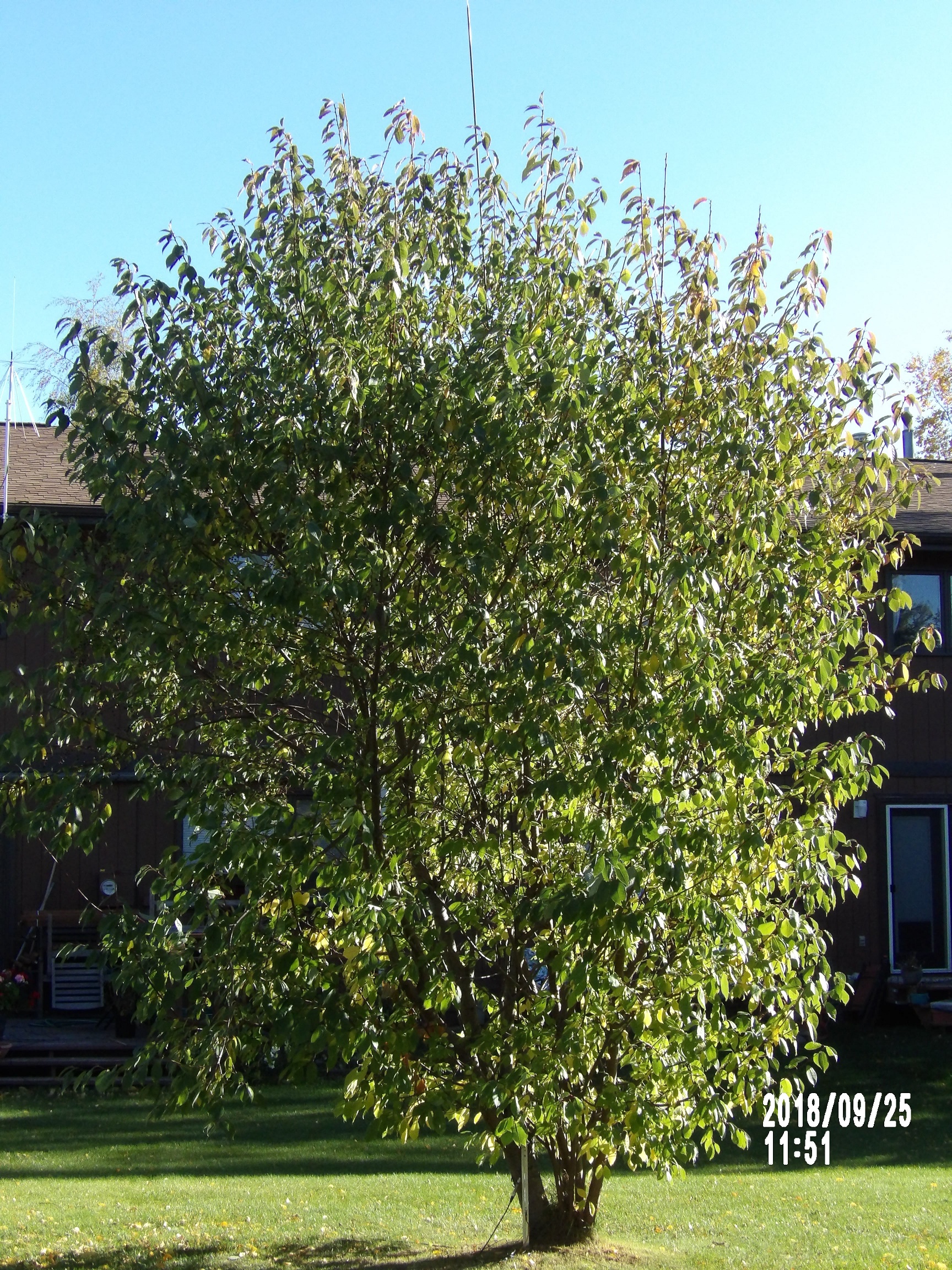 This picture shows the base and what can be seen above the tree.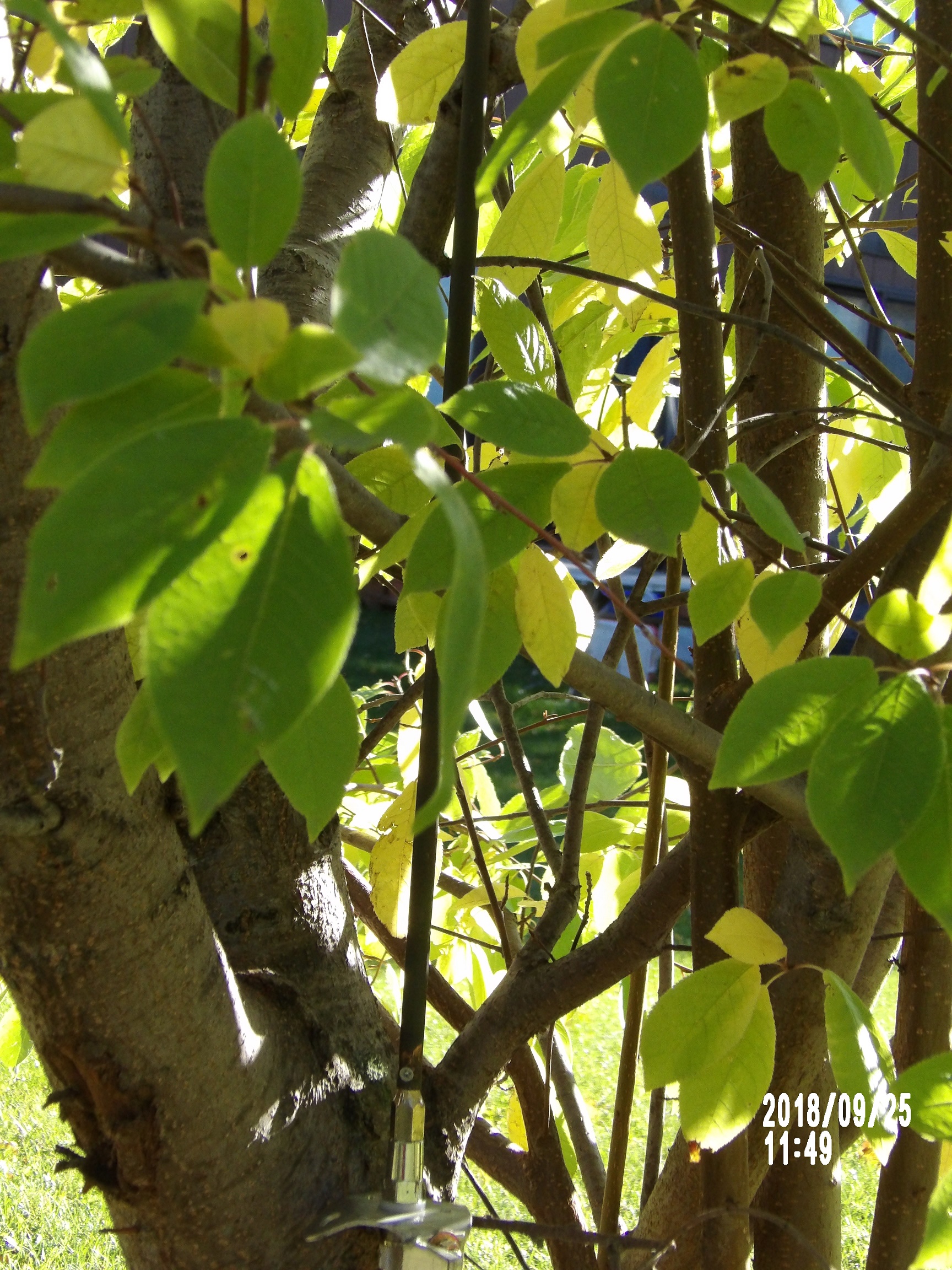 Close up view of the base. Note the screw attaching the MS116a to the threaded 5/8th
inch bolt. Also you might recognise the Tri-Resonator plate I am reusing as part
of the base mount.
If you did not know what to look for its almost invisable in there! I did replace the in
shack tuner with a LDG RT600 at the base. I have additional sections to use but after
7 sections without guys it gets pretty floppy. I tried 8 sections....it was unsupported
above the tree limbs and leaned way over, So I pulled one section out for safety.
Come Feild Day I will try it out with guys to allow more sections. Its an experiment after all. If I guy it above the
middle I can get it to 32 feet tall.